Cycle to ADE for Education
Paris - Brussels - Amsterdam 12/10 - 16/10 2019
Ride to support the newly built Bridges Academy in Langa, South Africa.
During the past years we have rode to ADE from Berlin ( with support from Pioneer DJ) and London ( with Resident Advisor) to build and open the Bridges Academy in Langa Township (Cape Town, South Africa). This year the route will take us from Paris to Amsterdam via Brussels for a total of 530km in 5 days. Riders will be able to join the last 2 stages only if any availability or fitness constraints.
Our goal this year is to be able to sponsor up to 40 students in 2020 to go through our holistic program on music and entrepreneurship at the Bridges Academy, helping them become the future creative leaders in their communities.
Stage 1 Paris- Compiegne (93km )
Departing at the legendary Champ's Elyssee and arriving at the idilic Compiegne for a real treat. This stage has some little climbs, but it's a relatively easier stage with fresh legs.
Stage 2 Compiegne-Fourmies ( 126km)
This is the main climbing stage with around 600m vertical climb and goes through the beautiful town of Saint-Quentin where we will do our lunch stop. Upon arrival the beautiful Chateau de la Marliere awaits.
Stage 3 122km ( Fourmies- Brussels)
This the most beautiful stage crossing the Parc Natural L'Avesnois during the first part to stop in La Louviere for lunch and ending in the beautiful town of Aalst (30km from Brussels)
Stage 4 -Brussels (Aalst) - Breda (104km)
Nulla lectus ante, consequat et ex eget, feugiat tincidunt metus. Aliquam bibendum, turpis eu mattis iaculis, ex lorem mollis sem, ut sollicitudin risus orci quis tellus.
Stage 5 Breda - Amsterdam ADE (118KM)
With a beautiful stop in Utrecht for lunch this should be ride home and one to enjoy before arriving at ADE and having our official welcome by all our friends and partners. After our arrival at ADE we will have time to shower and head out to our official ADE Welcome Dinner with guest cooks DJ Tennis and more TBC.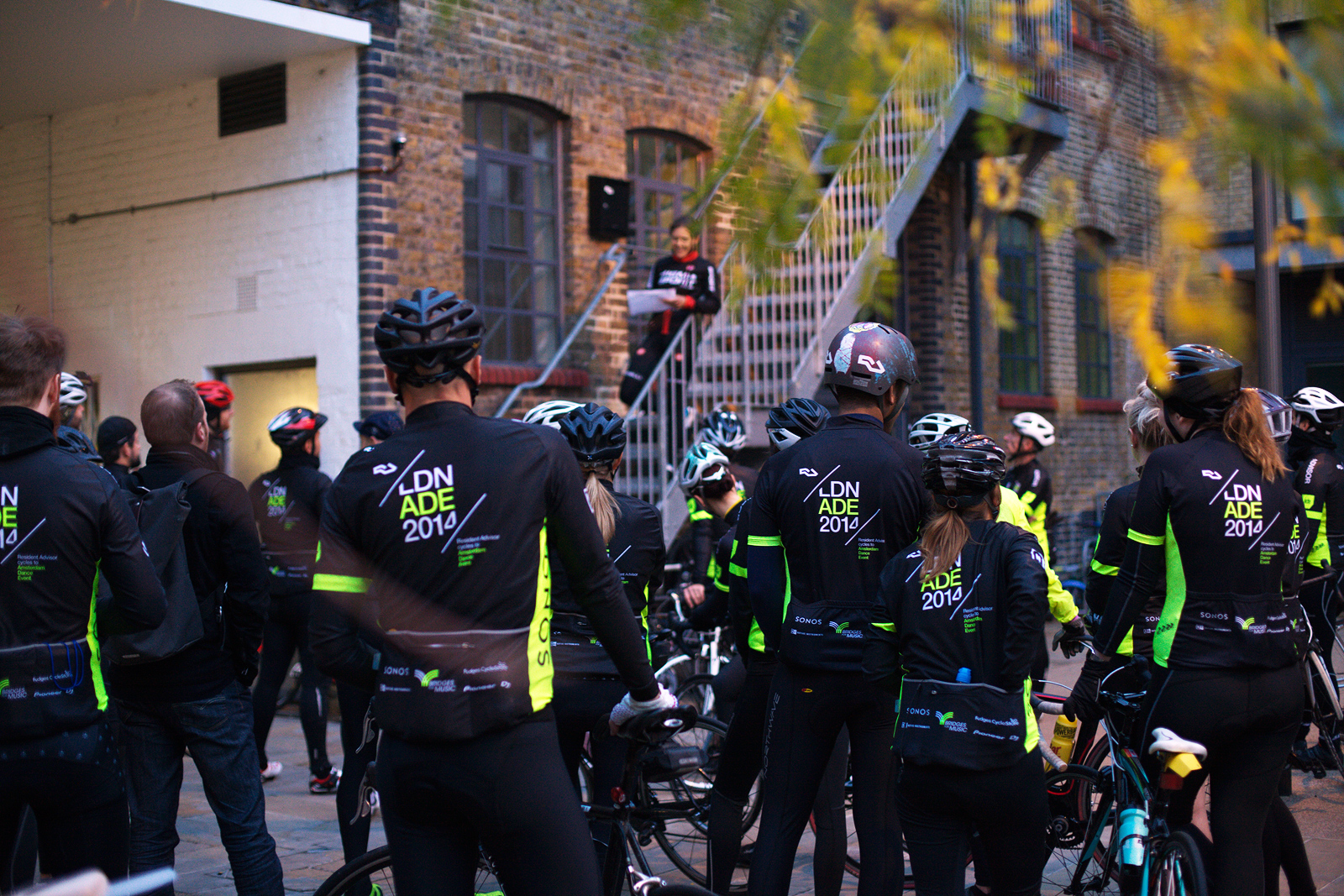 Music industry friends are our peloton.
The most fun part of the ride is the amazing group of friends and supporters of Bridges for Music that come together every year. It becomes family after 5 days on the saddle and more than 500km.